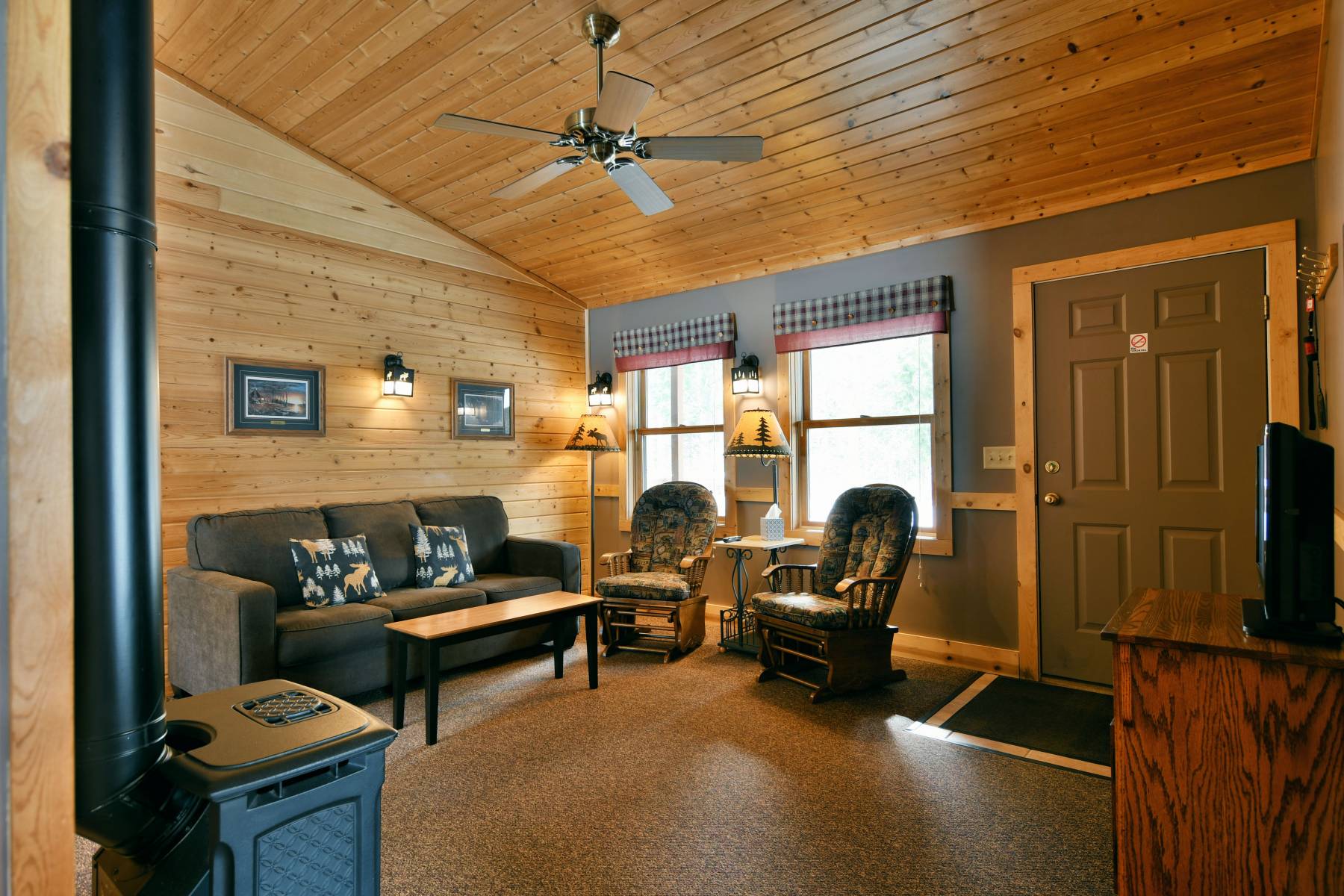 1 or 2 Bedrooms, 1 Bathroom, Kitchen, Deck
As connected Cottages (with Cottage 7), each one has 2 bedrooms, 1 bathroom, a single pull-out sleeper, a kitchen (see tab for detail of "Items Provided"), a living room and front deck facing the woods. The two Cottages are connected by a common, inside door but locked for privacy if not shared. They can be rented individually or together. Each unit may also be rented as a 1-bedroom Cottage for 1 – 2 guests wanting the convenience of a kitchen (we just close off the other bedroom). If rented together, the two Cottages allow up to 8 guests.
2-night minimum stay is required.
Please note: Bedding for twin pull-out sleeper is NOT included – If needed, it must be added at time of reservation.
Cancellation Policy
If canceled more than 14 days prior to arrival date, your deposit may be refunded less a cancellation fee of $40 per Cottage or your deposit may be retained on your account for a future stay, no cancellation fee.
If canceled within 14 days of arrival date, the deposit is non-refundable.