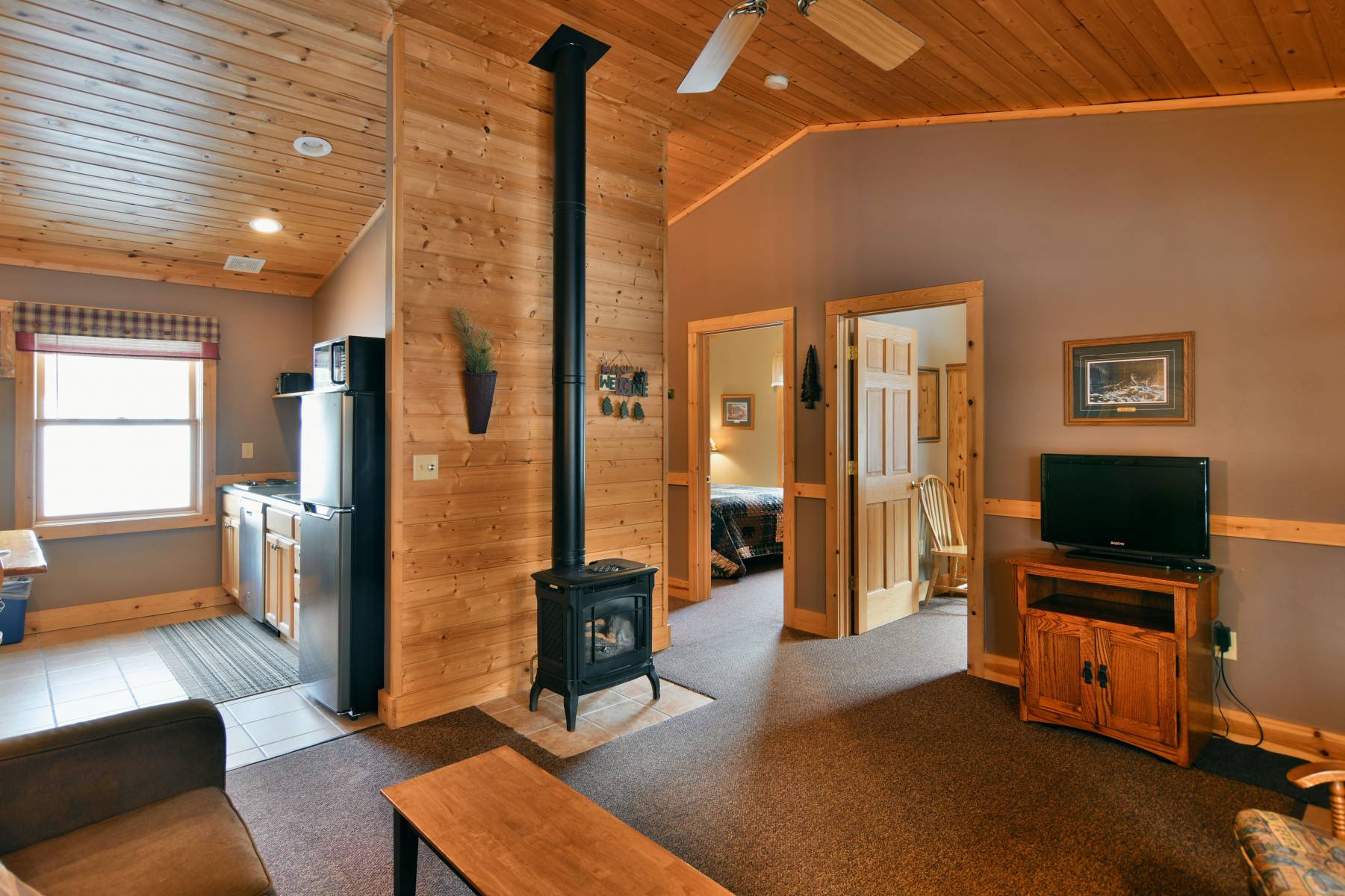 1 or 2 Bedrooms, 1 Bathroom, Kitchen, Deck
As connected Cottages (with Cottage 8), each one has 2 bedrooms, 1 bathroom, a single pull-out sleeper, a kitchen (see tab for detail of "Items Provided"), a living room and front deck facing the woods. The two Cottages are connected by a common, inside door but locked for privacy if not shared. They can be rented individually or together. Each unit may also be rented as a 1-bedroom Cottage for 1 – 2 guests wanting the convenience of a kitchen (we just close off the other bedroom). If rented together, the two Cottages allow up to 8 guests.
Please note: Bedding for pull-out sleeper is NOT included – If needed, it must be added at time of reservation.
Cancellation Policy
We understand that even the best-laid plans may not work out. If you must cancel your reservation, your deposit will be held, and you will have one year to re-book an equivalent reservation. We will allow for this opportunity one time only. If the re-booked reservation is not fulfilled, the deposit is then forfeited.

Shortened stays are responsible for payment of the full reservation.

"No-shows" will result in forfeiture of the deposit.